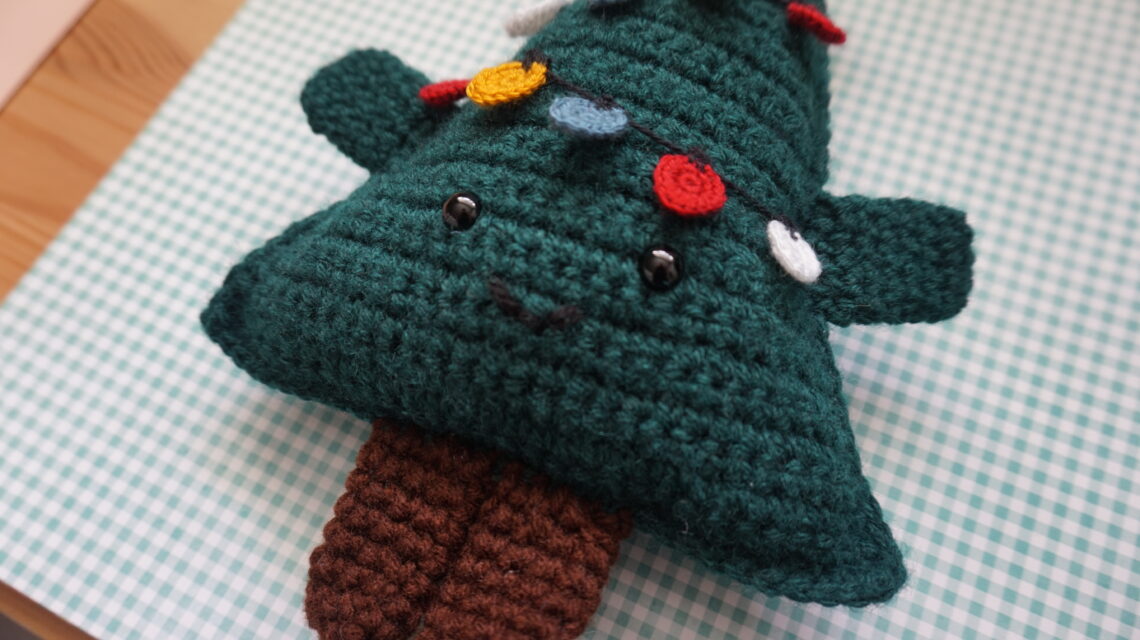 Christmas Tree Pillow Pattern by Repeat Crafter Me
Hi Folks!
If you know me in person you will know I love Christmas! I just love the feel and all the movies I can watch. I made this cute Christmas Tree Pillow for my friend using Repeat Crafter Me's pattern found here and I love it, I almost kept it for myself!
I also used Sarah's Christmas Lights Applique pattern for the string of lights on this little guy 🙂 You can find the pattern here. To make the mini lights I used a 1.65 mm hook and light fingering yarn (Loops & Thread Woolike)
Isn't he cute? Have you tried making this little pillow before? I might make one for myself to add to all the Christmas decorations I have made 🙂
What Christmas crafts are you working on?
Happy Crafting!