Hi Everyone!
I wanted to share with you guys my completed peacock cross stitch project. I got this project kit from Hobby Craft UK during my trip there last year. It took me quite a while to complete and it was one of my more frustrating projects because of all the details. I am happy that I finished it though and am able to share with you these pictures.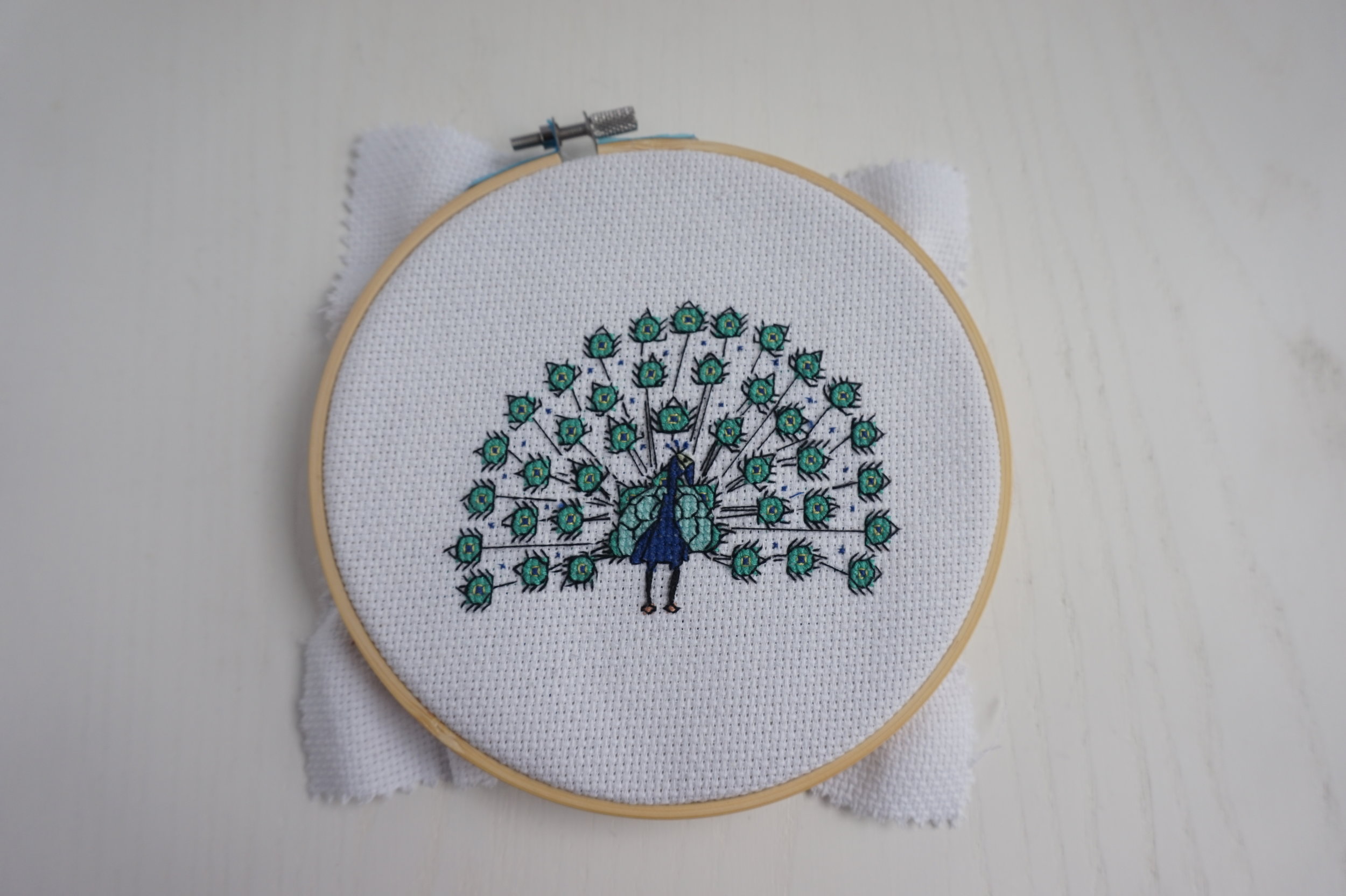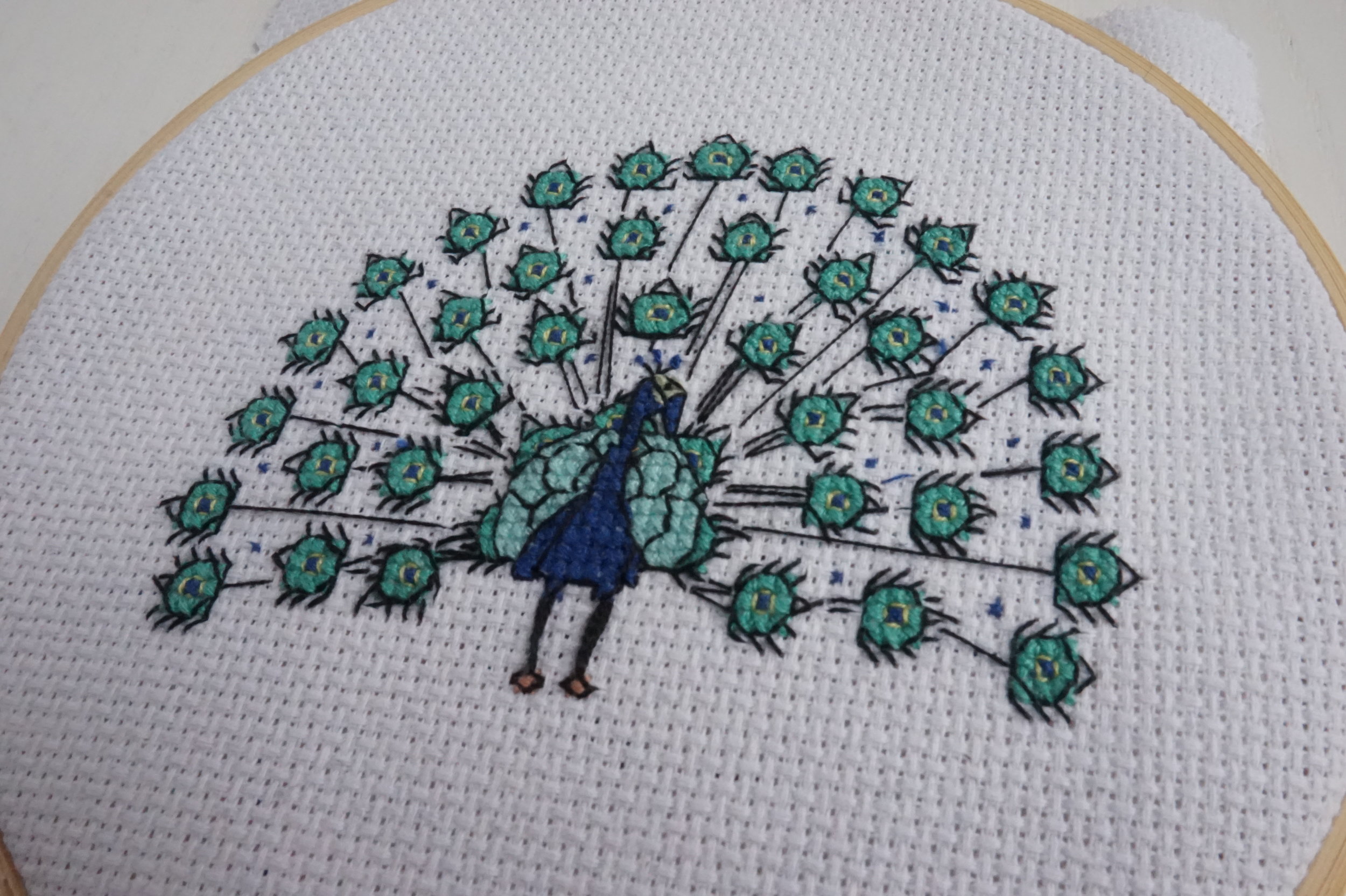 Finally done! What a relief! I made a few mistakes, but I am still glad I had the patience to finish peacock.
Thanks for stopping by!
If you have any questions, feel free to leave me a comment below or email me at jesscrafting@gmail.com
Cheers,
Jessica