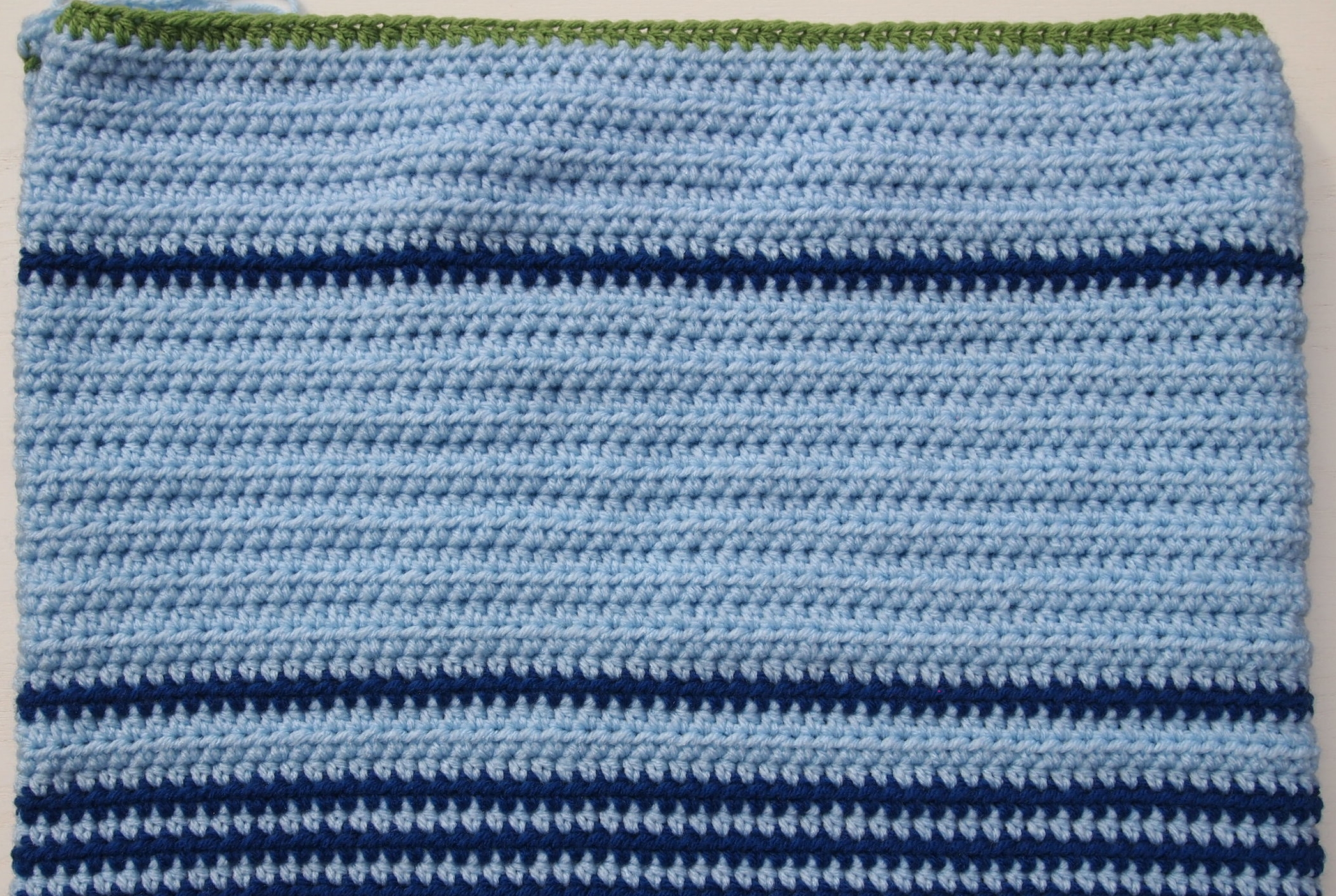 Crochet Temperature Blanket
Hi Everyone!
In today's post I wanted to share with you my year long project that I started back in February. I was inspired by The Crochet Crowd's project of making a crochet temperature blanket. For my blanket I want to do the temperatures of each day in 2016. I am using Red Heart Super Saver, Loops and Thread, and Craft Smart yarns to keep the cost low, but I am also using some other brands if I have the colour already at home. I am using the temperature gauge on The Crochet Crowds website.
This project is definitely taking a long time and since I started one month into 2016 I have been trying to catch up to the current date for awhile. I am a month behind right now, but would like to catch up so that I only have to do one row a day and be on track. I recommend actually starting on January 1st if you are doing a year long blanket since you won't feel like you are behind. Or if you aren't like me and can crochet the same stitch for a long period of time and not get bored then you won't have my problem.
A different type of temperature blanket be a month long one where you would do more rows for a certain day of the month. This one would be a smaller project to take on and a good way to try out a project like this.
Here are some project notes:
Materials
5.0 mm (H) Hook
Red Heart Super Saver Yarn Loops and Thread Yarn Craft Smart Yarn
Tapestry Needle
Scissors
For the temperatures, I am using the Accuweather website. You just have to search up your location and it will have a history of the years weather on each day. This was really helpful for me since I started a month behind.
I am also using Trello to make a checklist of each day of the year with the colour that that day should be. This helps me keep track of what day I am on and since I covert the temperature to colour ahead of time I don't have to think about converting it when I am actually crocheting a certain day.You could using any program or app for this or even use paper and to make a checklist.
Pattern
For the blanket itself, I just chained a certain length and HDCed across each row. I then chained 1 and turned for the beginning of each row. I continued using HDC throughout the blanket.
I am also making another blanket, that is smaller because I am SCing across.
I might add a border when I am done, but that might take away from the separation of the different temperatures.
These are all my notes for now! I will be posting my progress in the future. I am enjoying the different colour changes in the blanket and the changes in temperatures throughout the year. I definitely recommend giving this a try and let me know how they turn out.
Thanks for stopping by my blog!
If you have any questions feel free to leave a comment below or email me at jesscrafting@gmail.com
Cheers,
Jessica