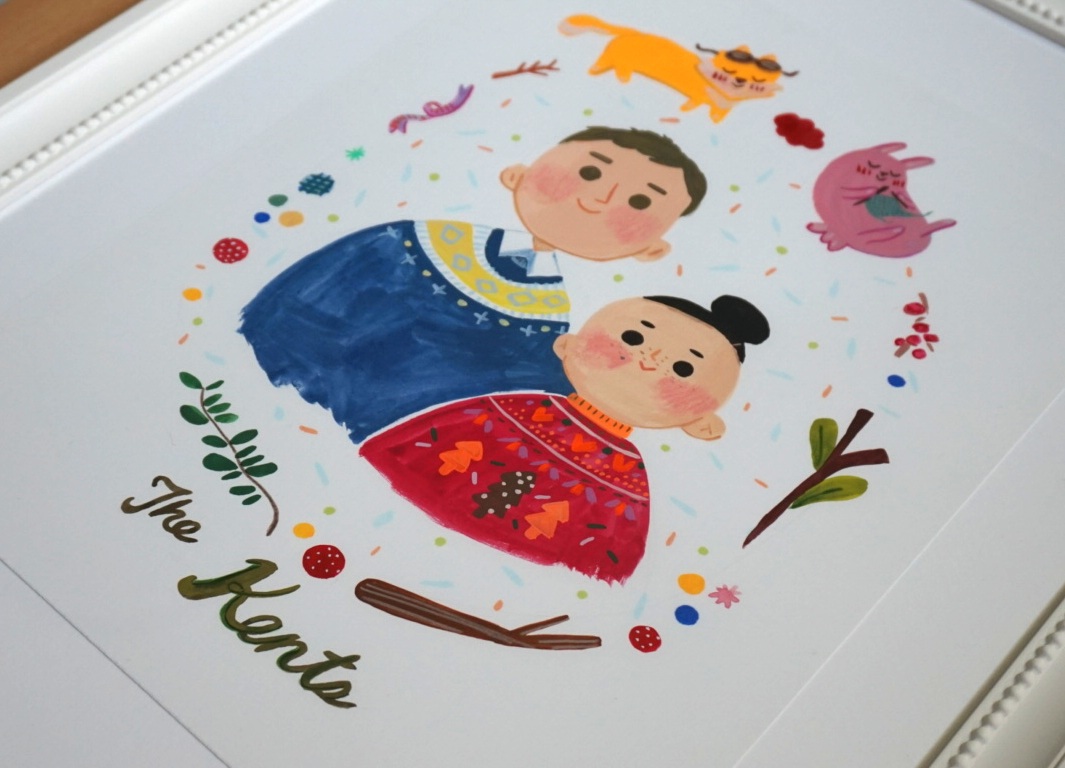 Dawn Dawn Dawn Illustration – Custom Art
Hi Everyone!
Hope you are all doing well 🙂 It is almost Christmas and I was looking for a present for my husband and decided to custom order a portrait from the amazing Dawn Lo of Dawn Dawn Dawn Illustration, who does amazing and cute illustrations from Vancouver, Canada!
I sent her some pictures of us and explained to her what I wanted and in a few weeks we got this amazing portrait that we both love! Dawn was so easy to work with and her art just makes me so happy. Once we got it we framed it up and put it on display. We love all the cute little details that she put in to make the characters us!
You can find Dawn for custom portraits and many other cute little cards and characters on her website.
I will be sharing more patterns in the new year and of course all the different crafting projects that I will doing!
Happy Holidays and Have a wonderful new year!
Take care,
Jessica