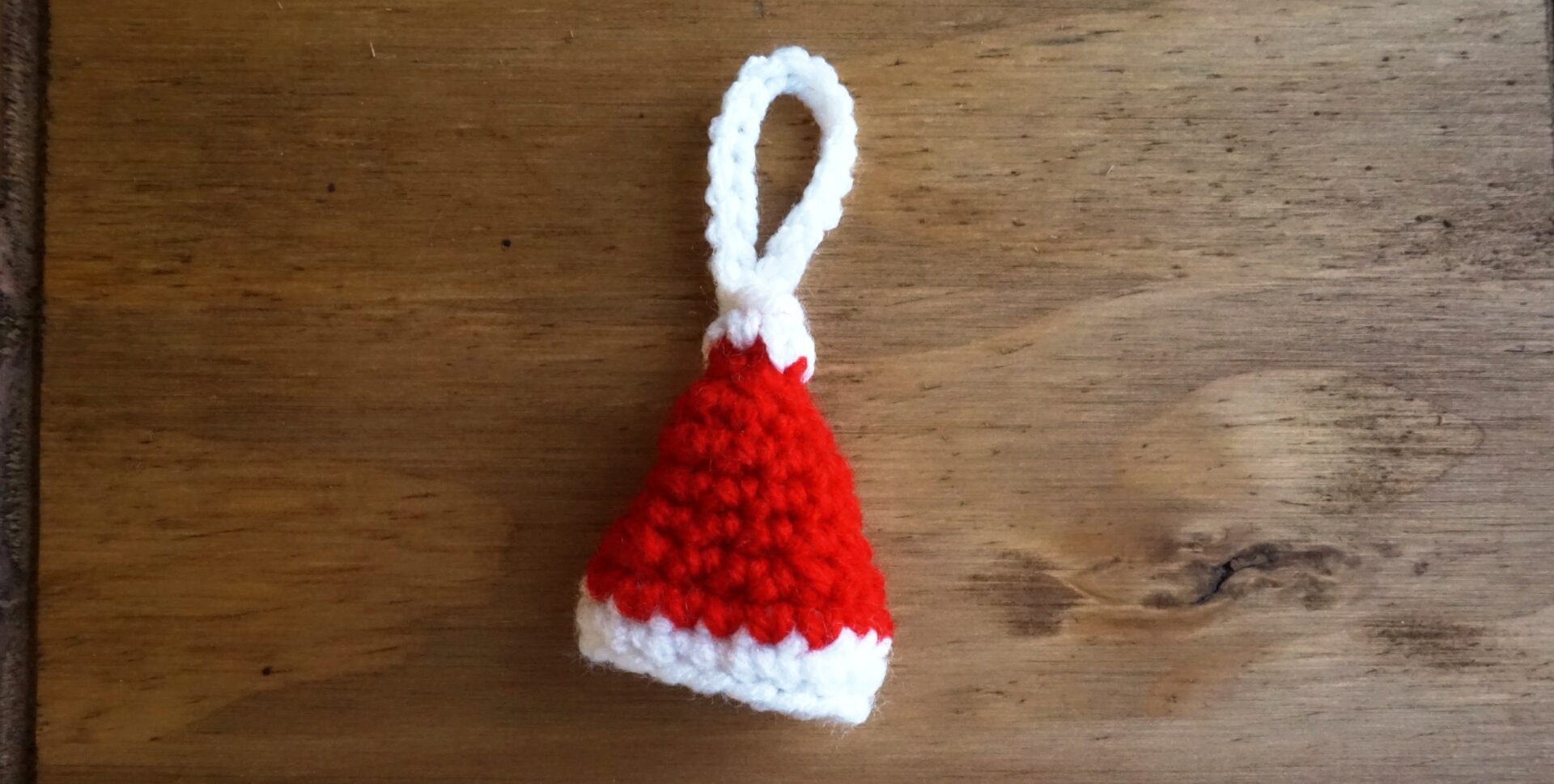 Santa Hat Decoration Ornament Crochet Pattern
Hi Everyone!
Only one more sleep till Christmas and I wanted to share with you one more tree decoration that you can add to your tree. It is very simple and only requires some left over red and white yarn.
Here is the pattern:
Materials
4.00 mm (G) Hook
Worsted Weight Yarn (I used Red Heart Super Saver) in White and Red
Tapestry Needle
Scissors
Stitch marker (optional)
Pattern
*Start with white yarn*
CH 18. Connect loop with a SLST into the 1st CH.
*Change to red yarn*
Round 1: CH 1. SC into same ST and around (18)
Note: Insert stitch marker at the beginning of Round 1.
Round 2: *SC in next 2 STs, then SC2TOG* Repeat from * to * around (12)
Round 3 – 6: SC around (12)
Round 7: SC2TOG around (6)
*Change to white yarn*
Round 8: SC around and SLST into 1st ST (6)
Round 9: CH 13. SLST into same ST as 1st CH. FO. Leave long tail to close up the opening of the hat.
You can change the top of the hat by adding a mini pom pom on top or maybe even a bell.
Happy Holidays and enjoy the festive season by crafting!
Thanks for stopping by my blog!
If you have questions, feel free to leave a comment below or email me at jesscrafting@gmail.com
Take care,
Jessica