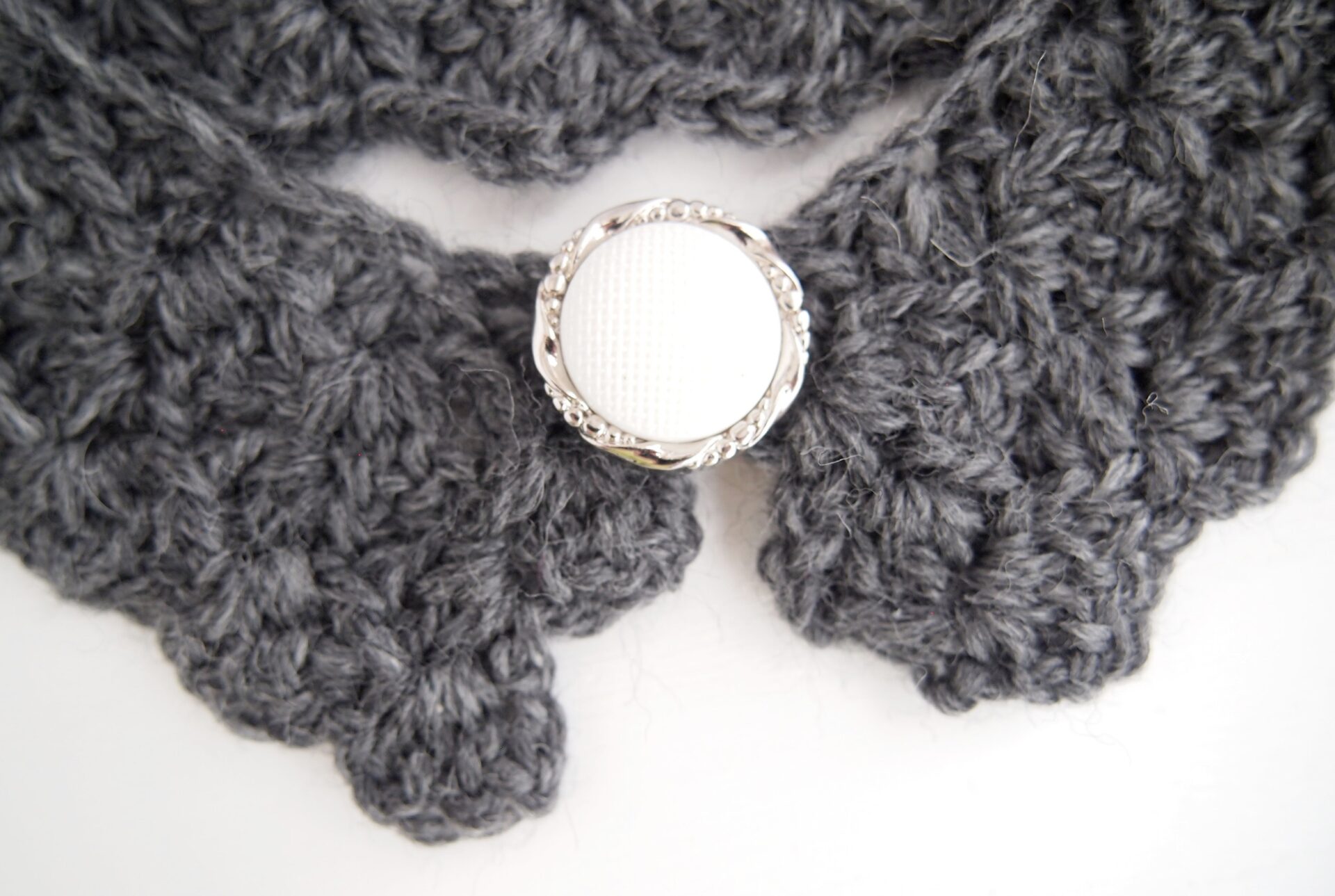 Hi Everyone!
Today's post will be a pattern I used to create a collar that can add a little change to your outfits. I used the pattern from Nicole's Mindless One Skein Scarf and adjusted it so I could make it into a collar. The pattern is super simple and looks really pretty. I had made the scarf previously and liked the way it looked so decided to use the pattern for a collar.
Here is the pattern:
Materials
5.00 mm (H) Hook
Worsted Weight Yarn
Yarn Needle
Scissors
Pattern
Nicole's pattern says to chain in multiples of 3 then add 4 more chains to that. For this headband I chained 76 times (72+4) for a tight, but slightly loose fit. You can adjust the number of chains for the right size for your head. Once you figure out the number of chains you need, then you will follow Nicole's pattern and do Row 2 from the pattern 2 times after completing Row 1!
That's it! Easy peasy! You can choose any time of button you want for the front and sew the ends of the piece together with the button or use a smaller button so that you can use one of the holes from the finished collar as the button hole.
Enjoy making many of these for yourself or to give away!
Ravelry Pattern Page:
If you have any questions, feel free to leave a comment below or email me at jesscrafting@gmail.com
Thanks for stopping by my blog!
Take care,
Jessica