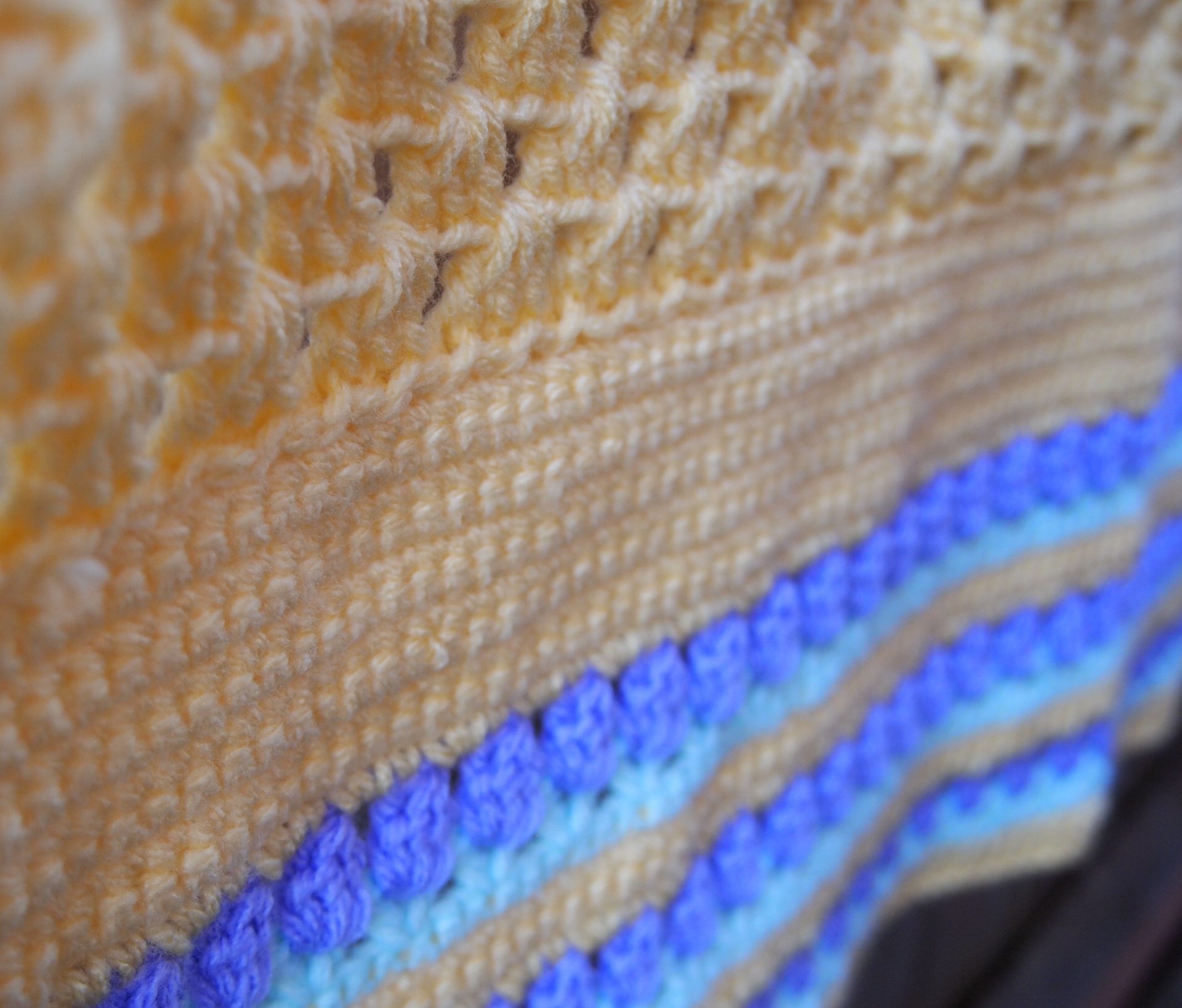 Granny Square Baby Blanket Crochet Pattern with Flowered Edge
Hi Everyone!
This week's pattern is a combination of a granny square blanket and a flowers in a row patternthat I found from the Red Heart pattern page. I had originally wanted to make this for my mom, but as you know I much prefer to make baby items. This made made completing this project much quicker than expected. I had quite a few skeins of pale yellow from a sale bag at Michael's and decided to use that for the granny square part and other light pastel colours for the flower rows. Let's get started!
Material
4.25 mm (G) Hook
DK Yarn or Worsted Weight Yarn
Scissors
Tapestry Needle
Pattern – Flowers in a Row
I found the pattern from Red Heart's pattern page, but I chained 129 to make 42 flowers in a row.
Pattern – Granny Square in the Round
I followed the pattern from russm313's instrutables page and continued make the granny square in the round until the size of the square matched the size of the flowers in the a row.
Once you complete both pieces of the blanket then you are ready to sew them together! You will want to leave a long tail for both pieces to sew them together. I matched the pieces together and then sewed them together by going through only the back loop of one side and then only the front loop on the other side so there is less of a bump when you finish sewing the pieces together.
This completes the granny square flower in a row blanket! Hooray! This blanket, the baby bonnet, and the diaper cover would make the perfect baby shower gift.
Thanks for stopping by my blog!
If you have any questions please feel free to leave a comment below or email me at jesscrafting@gmail.com
Cheers,
Jessica