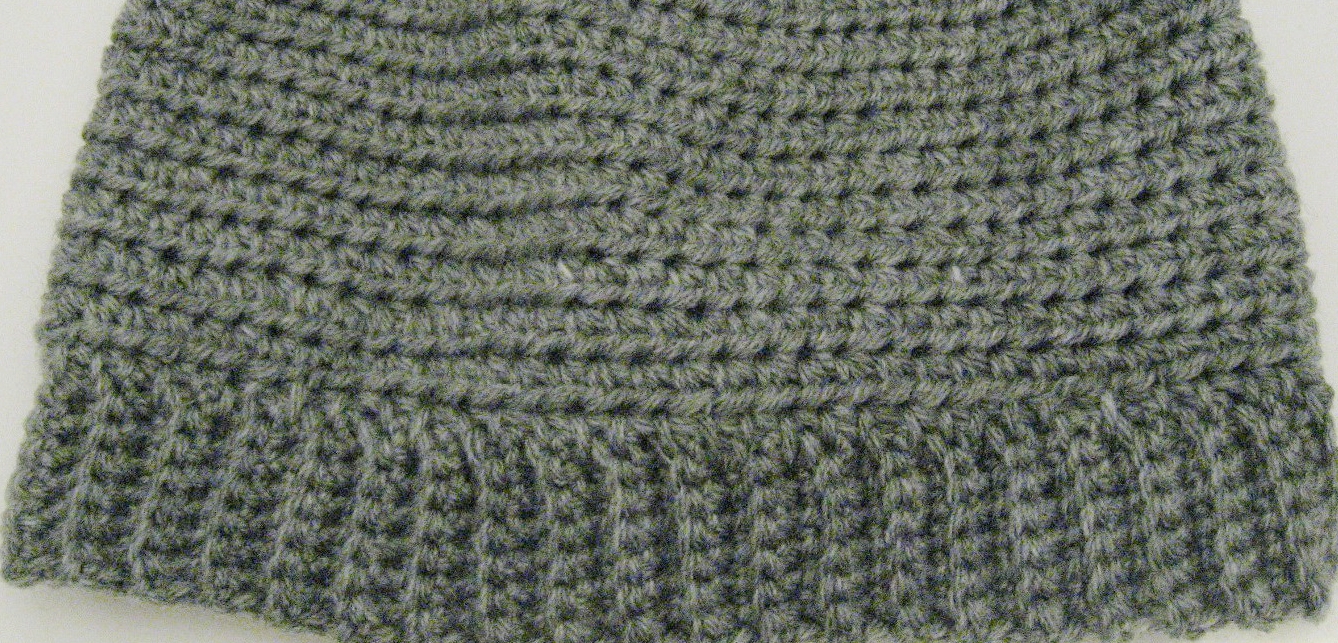 Hi everyone!
It's time for another hat pattern I want to share. I made this for my husband because it is starting to get cold. It is a simple pattern that I adjusted because he wanted a ribbed edge for the hat. I found the pattern on Jenni's By Jenni Designs blog. I followed her pattern until row 25 and finished off to work on the ribbing separately. Her pattern was really easy to follow and there are different patterns for finishing the hat off on her blog post.
Here is the pattern for the ribbing:
Materials
5.00 mm (H) Hook
Grey Yarn (Craft Smart Yarn)
Scissors
Tapestry Needle
Abbreviations
CH – Chain
SC – Single Crochet
FO – Finish Off
Pattern – For Ribbing
CH 8.
Row 1: SC into 2nd CH from hook and till end. Turn. (7)
Row 2 – 74: CH 1. SC across. Turn. (7)
Row 75: CH 1. SC into both loops of the original CHs. (7) FO. Leave long tail to sew ribbing onto bottom edge of the hat.
Note: Try to match the ribbing to the hat evenly so it doesn't get stretched out in one area of the hat.
Done! Make your own for the upcoming cold weather 🙂
Thanks for visiting!
If you have any questions, please feel free to leave me a message or send me an email at jesscrafting@gmail.com and I will be happy to help! 🙂
Take care,
Jessica