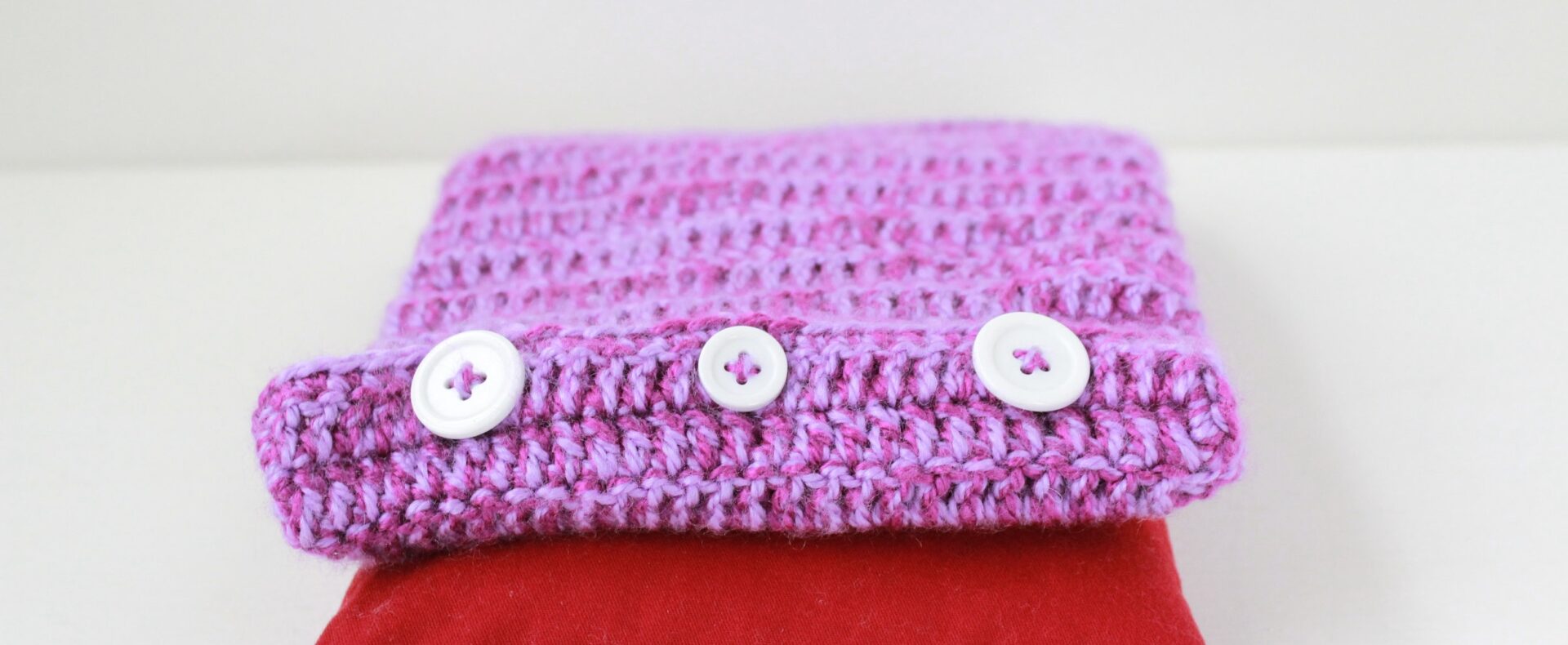 Crochet Heat Pack Pattern
Hi Everyone!
With the colder weather there are always complaints about body aches and a cold bed, so I decided to make some heat packs to fight this problem. I used some rice that I had at home and some left over fabric to make the heat pack itself and then crocheted a cover for the heat pack so it doesn't get too hot when you microwave it.
Here is the pattern:
Materials
5.00 mm (H) Hook
Worsted/Aran Weight Yarn
Tapestry Needle
Stitch Marker
Fabric
Rice or Beans Buttons (Optional)
Pattern
Heat Pack Pouch
Chain 29 (Chain until you have the correct width of your heat pack)
Row 1: DC into 2nd CH from hook and till end. Turn (27)
Row 2: CH 1. DC till end (27)
Repeat Row 2 until you piece measures double the length of your heat pack.
Once you have the correct length, then you will fold the piece in half and SC around the sides of the pouch to sew it together.
Note: If you would like a button or a flap for your pouch you will not match the folded piece exactly together, but you will leave a little bit of unsewn pouch for the button holes. You can see some examples of how you can do this in the pictures of this post.
Note: If you do not want a button flap, you will sew the sides of the piece together, insert your heat pack and then SC around the end of the pouch together to seal the heat pack inside.
If you do not have a heat pack here are the instructions to make a heat pack and then you can make a pouch for it or you can make a pouch and sew a heat pack to size.
Heat Pack
Cut out one piece of fabric that measures to the size of the heat pack you want when it is folded in half. Sew two sides of the fabric together, leaving the smallest side of the piece opened. Once that is completed, flip the piece inside out and fill with rice or beans and then sew the remaining side together. This completes your heat pack.
Note: Do not heat up your heat pack too much or you may get burned. I usually heat mine up for 1 and a half minutes in the microwave, but you may have to adjust the time depending on your microwave.
Enjoy your own heat pack for any aches and during this cold winter weather.
Ravelry Pattern Page:
Thanks for stopping by my blog!
If you have any questions, feel free to leave a comment below or email me at jesscrafting@gmail.com
Take care,
Jessica