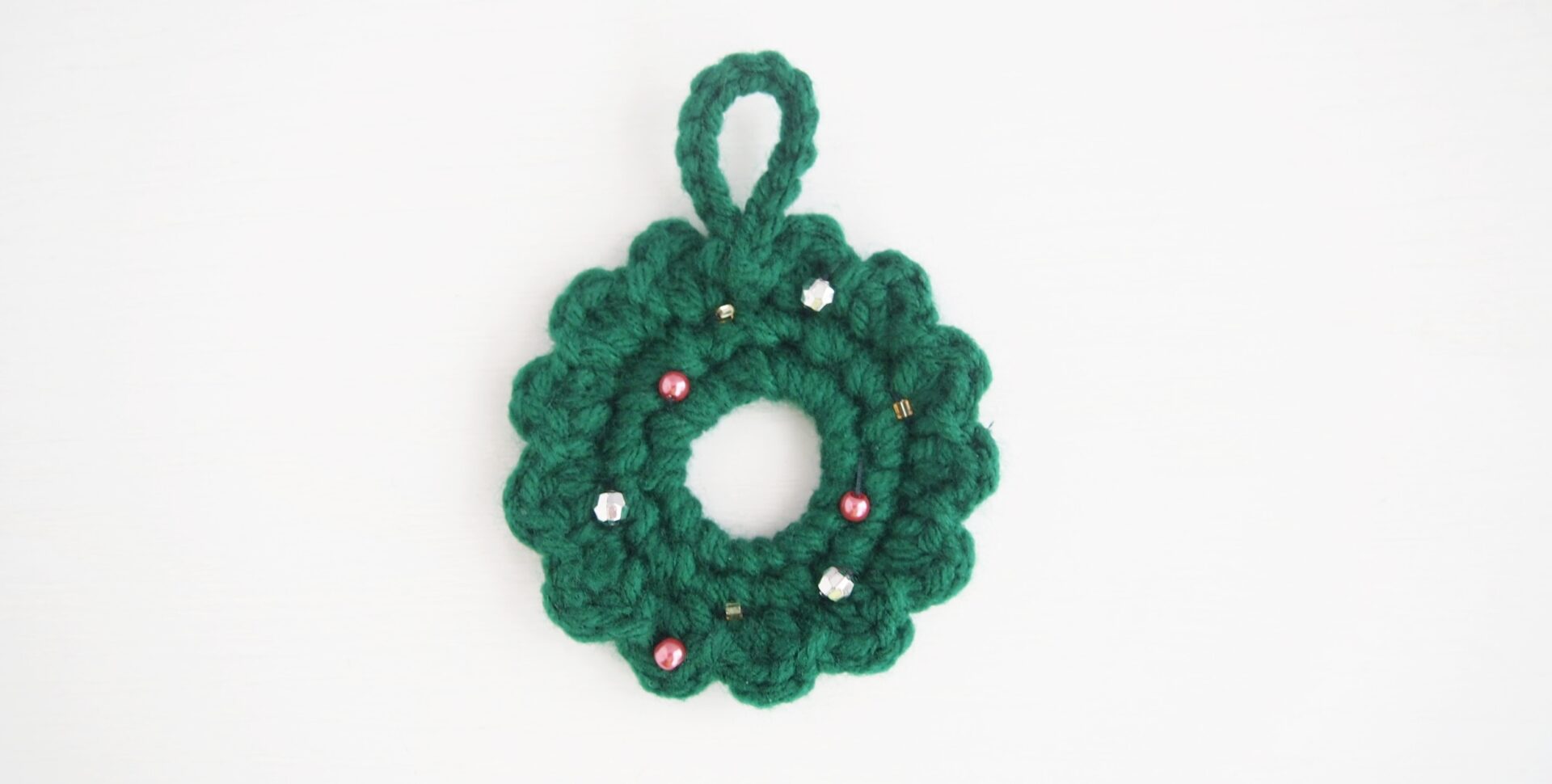 Christmas Decoration–Wreath Crochet Pattern
Hi Everyone!
I always like decorating during Christmas time and I wanted to make some decorations that were easy to make. That is why I made this wreath pattern. It is only three rounds and you can decorate it to your liking with whatever you have on hand.
Materials
4.00 mm (G) Hook
Worsted Weight (4) Yarn (I used Bernat Super Value Yarn)
Scissors
Tapestry Needle
Stitch Marker
Beads for decorating the wreath
Pattern
Round 1: CH 13. SLST into the 1st CH (13)
Round 2: CH 1. SC into same ST as CH 1, then 2 SC into each ST around. SLST into CH 1 (26)
Round 3: CH 2. DC and HDC into same ST as the CH 2. SLST into the next ST. *(HDC, DC, HDC) into next ST, then SLST into next ST* Repeat from * to * around. CH 14. SLST into 1st CH of the beginning CH 2.
FO. Weave in ends.
Decorations
Use beads to decorate the wreath either with thread or glue.
That's it! Stay tuned for other decoration patterns that I will upload soon!
Ravelry Pattern Page:
If you have any questions, feel free to leave a comment below or email me at jesscrafting@gmail.com
Thanks for stopping by my blog!
Take care,
Jessica