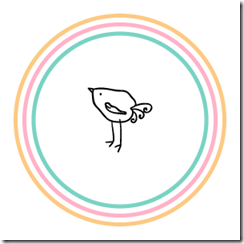 New Logo and Business Cards!
Hi Everyone!
Today I will not be sharing my own creations, but the work of Jade Melnychuk. You may have noticed that I have changed the theme of my blog recently. I decided to change it with advice from Jade, after she designed my business cards and made me new logos!
The first thing I wanted to talk about are the new logos that Jade designed for me. She asked me to pin some items on Pinterest that I liked. She used these pictures to design my new logos! I love them! It was a really quick process and she really turned my likes into something I love.
Here is one of my new logos: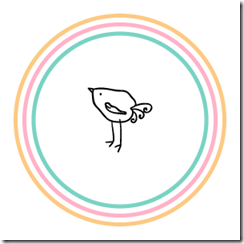 They are all so adorable and colourful, but also quite simple. I also like how I can use this first logo as a watermark that I can start implementing into my pictures.
The next items that Jade designed for me  were business and thank you cards. Again, she listened to my ideas and turned them into really nice card designs. For the business cards, she designed a few designs and I couldn't decide on just one so I decided to use two! They are both great designs that really drew me in. She also made me thank you cards that were half the size of the business cards. I had no idea these existed!
Here are the business cards:
Don't they look great! I was really happy with these designs and how well the cards turned out. It was amazing how easily Jade took my pins and turned them into something that fits really well into my blog and designs. She also helped me update my Facebook page and provided me with additional images to update my social media profiles. She even made banners for my blog and my Etsy shop. This really made me feel like she really cared about this project and it definitely shows up in her work.
Thanks again Jade! You can visit her website here and read about her designing process. She also provides other services and creates many lovely jewelry pieces along with baked items. Feel free to visit her here!
Thanks for stopping by and reading my blog!
If you have any questions about Jade's work or my posts feel free to leave a comment below or email me at jesscrafting[at]gmail.com
I will be back next week with a new pattern! See you then!
Cheers,
Jessica