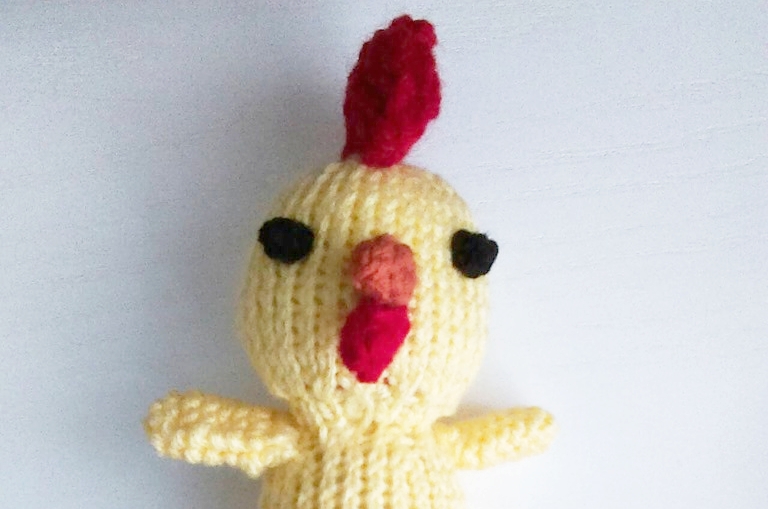 Hi everyone!
Today I am writing about a knitting pattern I found in the book Amigurumi: Animal Friends by Michele Wilcox. You can find this book on a lot of websites online, but my husband got it for me from Amazon, here.
I have never made a knitted amigurumi before, but the animals in this book didn't look to difficult. I have very basic knitting skills, as in I know knit and purl and have made a couple pair of not matching socks and a couple of scarves. I decided to knit the chicken since it looks so cute! I finished in a day with some pauses in between. The pattern was easy to follow for someone that doesn't knit much.
Here are my results:
I think I don't make amigurumi often because it takes so long to sew the pieces together, but since knitting creates looser stitches, I found it much easier to sew. I really enjoyed making this knitted chicken and think this a great book for beginner knitters. I will definitely be making more of the animals. Chirp Chirp 🙂
If you have any questions, please feel free to leave me a message or send me an email at jesscrafting@gmail.com and I will be happy to help! 🙂
Thanks for stopping by my blog!
Cheers,
Jessica