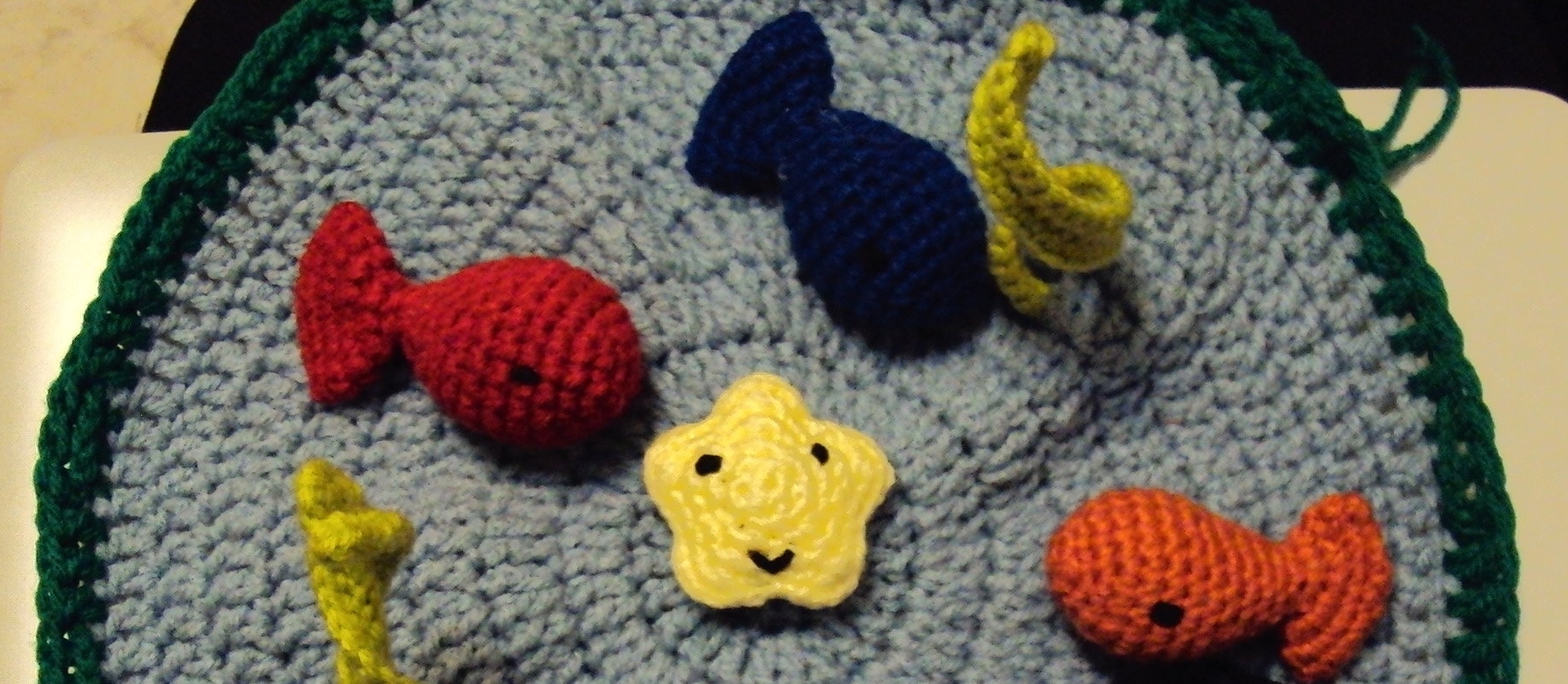 Crochet Fishing Game Pattern
Hi Everyone!
Time for another crochet pattern! This one is probably one of my favourites. It took a little while to make all the different animals and insert the magnets, but when it was complete I was so happy I did it! When I was a kid I used to played this magnetic fishing game all the time. So when I saw this pattern from Alli Crafts, I knew I had to make it 😀 I used this pattern for the pond, but added a few more rows to make it bigger 🙂 For my version of the fishing game I made 3 fish, 1 octopus, and 1 starfish. I used Rachel's pattern for the fish and seaweed, I used Amanda's pattern for the octopus, and I used this pattern for the starfish.
For the magnets I sewed them to the tip of the fish's nose, the top of the octopus, and the middle of the starfish.
Materials
5.0 mm (H Hook)
3.5 mm (E Hook)
Worsted Weight Yarn (Blue, Red, Orange, Yellow, Purple, Black)
6 mm Safety Eyes (For Octopus)
5 Strong Button Magnets (1/2″ diameter)
Yarn Needle
Stuffing (Fiberfill)
I couldn't find a wooden dowel so I decided to crochet one 🙂
Fishing Rod Pattern – 3.5 mm (E Hook)
Rnd 1: 6 SC in Magic Ring (6 SC)
Rnd 2 till desired length: 6 SC around (6 SC)
That's it 😀 Have fun making your own fishing game.
Thanks for visiting my blog!
If you have any questions feel free to email me at jesscrafting@gmail.com or leave a comment below.
Take care,
Jessica