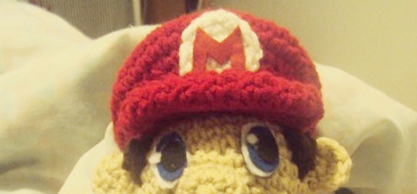 Mario Crochet Doll Pattern
Hi Everyone!
Its been a while since I last made a post :P. Schools in full swing and there are lots of papers and projects this semester so not a lot of time to craft :(. I still have some time to bake and eat it 😀 For now I will be posting about old projects that I have completed and want to share.
This post will be about the Mario Crochet Doll that I made following the pattern on Wolfdreamer's Blog. I used a different colour for the skin because I couldn't find a skin coloured yarn at the craft store, but I think it turned out well :). I grew up with Mario games (not that I was very good at it :P) so making a crocheted doll of him was very enjoyable. The pattern is very easy to follow and I completed it in a couple of days. It was the first amigurumi project that I had completed and it was so much fun to make!
Here are the pictures of the progress:
Enjoy 😀
Jessica